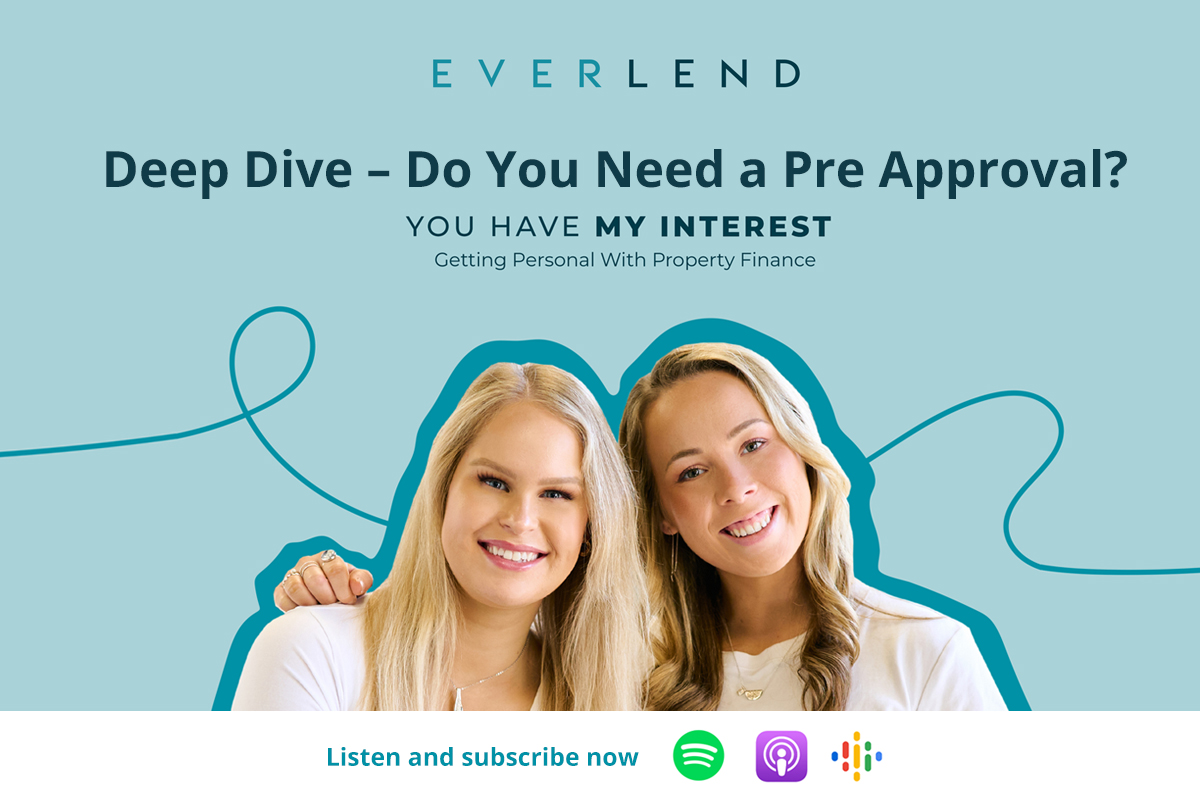 16 Mar 2023

Podcast: Deep Dive – Do You Need a Pre Approval?

Most people get a pre approval on their loan because they don't know how much they can borrow, but in this Deep Dive episode Evelyn and Maddie talk about other reasons why it can be so critical to ensure you are fully assessed by a bank BEFORE you buy.

This episode covers:
What a pre approval is and how the bank assesses this
The missing puzzle piece in a pre approval to go to formal approval
Who pre approvals are critical for vs when is it not as necessary
How long it lasts and whether you can extend your pre approval
Other added benefits to your pre approval that you may not have considered
And, what happens if you change jobs during the pre approval period?
Enjoy the chat!
Subscribe now on Apple Podcasts or Spotify
If you find yourself in this situation, what should you expect, how can you prepare and how do you work out your next move in property finance?
In this episode, Evelyn and Maddie cover all the ins and outs around your fixed rate expiry to help you get ready.
Don't miss this episode.
There's plenty more great content to come … so make sure you subscribe now on Apple Podcasts or Spotify so you don't miss a thing.
Find out your next step in property finance:
You Have My Interest is brought to you by Everlend, a mortgage and finance broking firm built for the purpose of educating and empowering you to make informed financial decisions tailored to your wealth goals. Find out more and book in your free initial consultation at ​​https://www.everlend.com.au/
Get in touch:
Find out more about You Have My Interest at everlend.com.au/podcast and connect with us at podcast@everlend.com.au
You Have My Interest provides information and educational content relating to mortgages, finance and property. You Have My Interest's content is general in nature and does not take into account the individual financial, legal or tax needs or objectives of its audience members.
It is not intended as a substitute for professional advice. Listeners should seek out a licensed professional to discuss their individual financial, legal and tax requirements.
If you need mortgage or finance advice tailored to your own personal situation, contact Everlend today for a free consultation. Everlend are authorised credit representatives of Loan Market Pty Ltd, Australian Credit Licence number 390222.
Podcast produced with Apiro